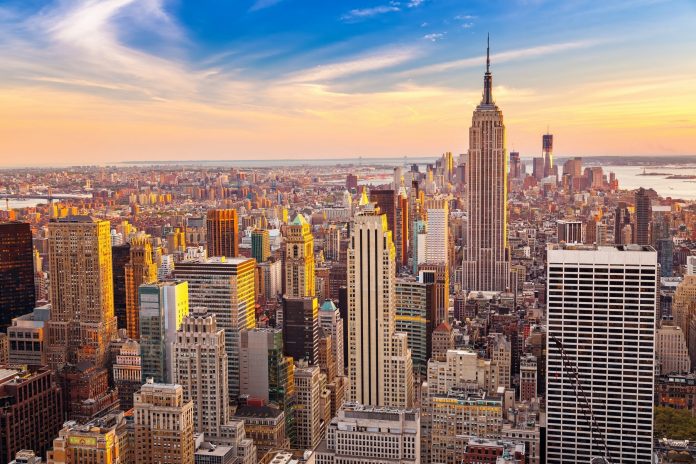 Some cities just emanate glitz and glamour (think: the gold souks in Dubai, the skyrise buildings in Hong Kong, or even the huge mansions in Silicon Valley).
These are all signs that a city is incredibly wealthy, but according to a recent report by global residence and citizen firm Henley & Partners, the wealthiest city is actually right here in the U.S.
The study measured the most millionaires per city worldwide, and it turns out that New York City tops the list at number one.
According to Henley & Partners, NYC is home to 345,600 millionaires, including 737 centi-millionaires (with wealth of USD 100 million or more) and 59 billionaires.
The top 10 richest cities in the world behind New York City were Tokyo, San Francisco Bay Area, London, Singapore, Los Angeles and Malibu, Chicago, Houston, Beijing, and Shanghai.
As part of this report, the company reviewed the fastest-growing cities and towns for high-net-worth individuals globally between January and June 2022.
As NYC is the financial center of the U.S. and home to the world's two largest stock exchanges by market cap (the Dow Jones and NASDAQ), it's understood that it would be high up there.
Additionally, the total private wealth held by the city's residents exceeds USD $3 trillion—higher than the total private wealth held in most major G20 countries, according to the report.
In terms of real estate, however, it seems NYC is not the most expensive market in the world.
Data from UK-based real estate company Savills shows Monaco ranks the most expensive real estate worldwide, with an average price of 51,912 Euros per square meter: This is up 9 percent when compared to 2021.
Hong Kong comes in second at 40,000 Euros per square meter on average, while New York, although third, trails way behind at an average price of 22,910 Euros per square meter.
The other seven are as follows: Tokyo (19,730 Euros), Shanghai (19,520 Euros), London (18,590 Euros), Sydney (17,690 Euros), Seoul (17,690 Euros), Shenzhen (16,190 Euros), and Paris (15,390 Euros). So there is some overlap between the lists, but not that much.
"NY is in the top decile of expensive markets, and it will continue to be in the top decile," says Janice McDill, communications manager at housing company Knock.
"Since home prices are forecasted to increase by 10 percent, the NYC market will favor sellers even more next year."
And in terms of U.S. reports, New York is the top most expensive metropolitan metro for real estate—but overall, Silicon Valley tops the list.
This could potentially be due to the size of properties in New York City (an average home is $1.66 million in Manhattan) versus the much larger homes in Artherton, CA ($10.05 million).
This isn't too surprising; both New York and California made our list of the most expensive states to live. Still, $1.66 million is no easy feat.
So, what's one to do if they're looking to buy a home in one of the world's most expensive cities? Consider waiting for the market to fall, for one:
According to McDill, rates post-pandemic have skyrocketed, but national prices are meant to be flat over the next year, and eventually the market may fall due to a potential recession.
You can also consider a fixer upper in order to get a cheaper price on a home, or look to find a low down payment loan (potentially an FHA or VA loan), so you're able to have both a low monthly payment and down payment when you're looking to buy a home in a more expensive area.