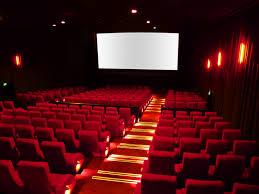 Western Regional Director of the Ghana Tourism Authority, Mr. George Nkrumah Ansere, has confirmed that government of Ghana has eased restrictions on the operations of cinemas and theatre after months of series of intensive agitation by actors in the Creative Arts Industry for continues closure of the industry.
He said though the restriction is eased, operators would have to apply for permit from the Ghana Tourism Authority (GTA) to be able to operate.
Mr. Nkrumah Ansere hinted that the decision was reached after series of engagement with stakeholders in the industry, recalling that President Akufo-Addo in his last address to the nation on Sunday May 16 asked GTA and the Ghana Health Service (GHS) to finalize the guidelines for the operation of cinemas and theatre, which were closed due to COVID-19.
According to Mr. Ansere, the prospective operators would apply for the permit and when granted to operate they would be given the guidelines.
He said before one is granted permit, a team of Inspectors would visit the cinema or theatre to assess if the operator has complied with the guidelines.
He continued that stakeholders in the industry who appealed to the President through the Tourism, Arts and Culture Ministry have welcomed the news of the easing of the restrictions.
He also assured the operators that his outfit would ensure that permits are granted without delays and challenges. He called on operators whose licenses have expired to take advantage of the period and comply because they would not be compromised.
—
Frontpageghana.com/Ghana