Orbit Centre 4 Progress and Development, a non-governmental organization set up by Barimah Essah Kwasi Mensah Bediako III, Chief of Anum-Asamankese in the Easter regions on Friday donated food items worth thousands of cedis to the Muslims in Anum and Asamankese.
The food items would be distributed to the Muslims as they fast towards the Ramadan period. The items include bags of rice and sugar, cartons of milk, milo, lipton, and packs of water and soft drinks.
Barimah Essah Kwasi Mensah Bediako III interacting with frontpageghana.com said the donation was part of the organization's social responsibilities to support communities and development of the people.
He commended the Moslems as they go through the fasting and asked them to co-exist with members of other religious bodies. Citing himself as an Elder of the Church of Pentecost, "am always happy when I see my brothers and sisters from the Moslem communities, because we have been able to co-operate with each for decades, and there have not been a single day you hear any misunderstanding between us." "This is unity, and unity brings development of the people, who also in turn develop their communities."
Receiving the items on behalf of the Moslems, Sariki Balla thanked the Anum-Asamankese Chief for the kind gesture to them by him and his NGO. He promised that the items would be distributed for the intended purposes, especially to the needy among the Moslems to bring smiles on their faces. Sariki Balla appealed to his brothers and sisters to be united and live peacefully with the people of Anum and Asamankese as it has being all these years.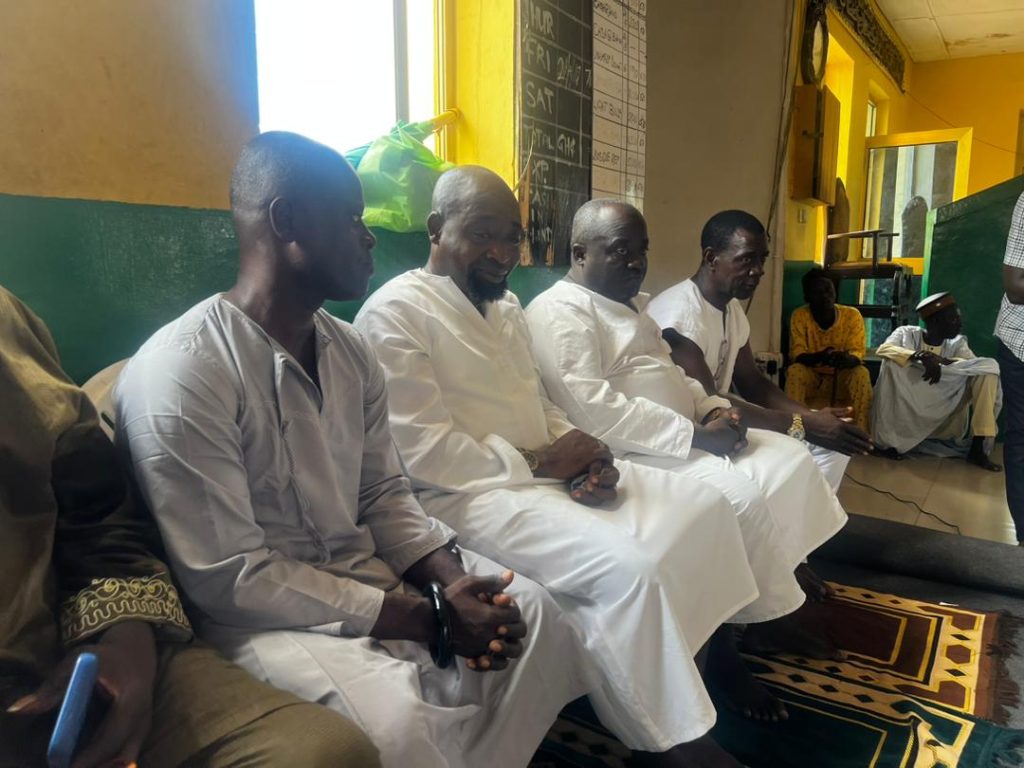 He called on his Moslem people to pray for the Barimah Esseh Kwasi Mensah III, the NGO and his sub-Chiefs for long life and wisdom to work effectively as they are witnessing some developments since Barimah Bediako III ascend the throne of Anum-Asamankese.
He concluded that, the donation was very timely since it would give hope to the needy and aged, as he reminded that alms giving was a pillar in Islam.
—
frontpageghana.com