Mr. Nathan Kelvin Ansong, a businessman, has been enstooled the Ahenenanahene of Anum-Asamankese in the Eastern Region.
Mr. Nathan Ansong assumed the stool name Nana Baffour Amoah-Kwame Ahuntabri Okromansa Ansong I.
At a colourful ceremony at the Anum-Asamankese Durbar Ground on Thursday 22nd September 2022, the new Ahenenanahene was presented to chiefs and elders.
The Mankrado of Anum-Asamankese, Baffour Kwame Amponsah III, on behalf of the Omanhene of Anum-Asamankese Traditional Area, Barima Essah Kwesi Mensah Bediako III, performed the enstoolment ceremony and poured powder on him to officially signify Mr. Nathan Kelvin Ansong is now a recognised Chief in Anum-Asamankese.
Some leaves were trusted between his lips to signify a control on his tongue and would therefore not formally address some people except through a linguist.
The Ahenenanahene was then carried shoulder-high through the streets of the traditional area and presented to the community.
The Ahenenanahene was presented to Anum-Asamankese Manhene, Barima Bediako III who gave permission for the oath of allegiance to be administered to the new chief.
The Ahenenanahene swore allegiance to the Mankrado and the entire chiefs and people of Anum-Asamankese and then to the Omanhene, Barimah Bediako III.
Barimah Bediako III in his remarks advised the new Ahenenanahene to emulate his grandfather who was a pillar of the community and served the people of Anum-Asamankese very.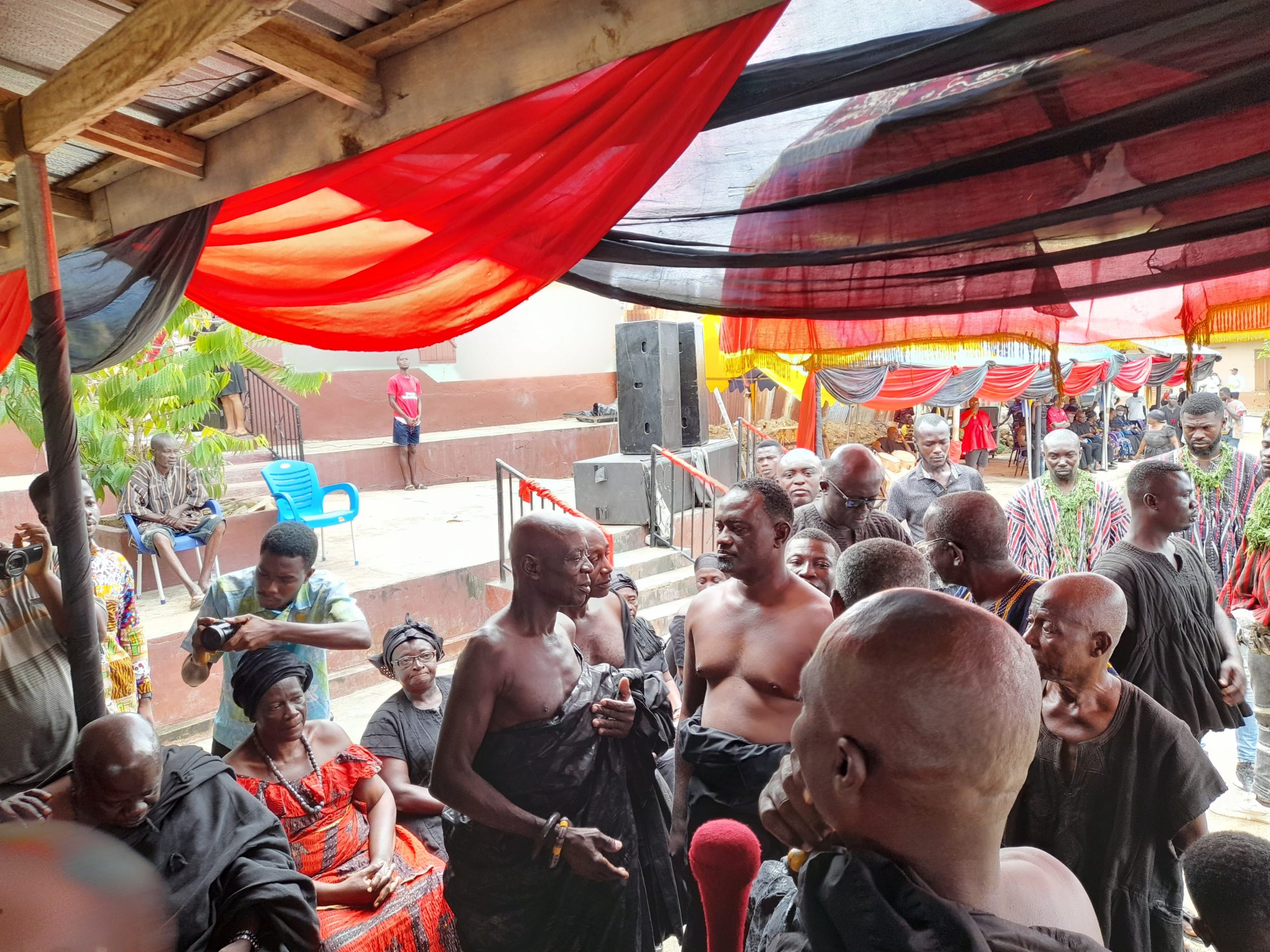 Nana Baffour Amoah-Kwame has demonstrated courage, steadfastness, patience and love for his community, hence the need to elevate to a position to help develop Anum more.
Nana encouraged the Ahenenanahene to gather his peers together and come out with initiatives and move the development of the community forward.
According to him, the priority of the stool is to improve the education and health sector of Anum and stressed that true development hinges on these two sectors.
Nana Baffour Amoah-Kwame Ahuntabri Okromansa Ansong I expressed gratitude for the honour done him and pledged to support the Omanhene to make the vision he has for Anum-Asamankese a reality.
He indicated that education, health and youth employment are the key areas he intends to push for radical improvements as propounded by Barima Bediako III to ensure the quickest development of  Anum.