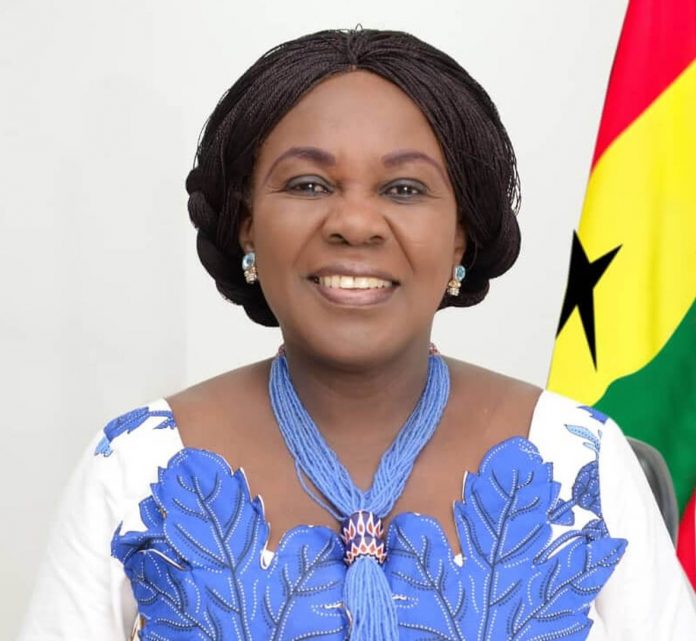 The Ministry of Gender, Children and Social Protection has launched a programme to get street-connected people off the highways in Accra and other regional capitals.
Dubbed 'Operation Get Off the Streets and Live a Better Life,' they will be sensitized on child protection laws of Ghana including other laws that prohibit begging such as 'the Destitute and Beggars Decree 1969 and dangers of hawking on the streets.
The programme will engage the adult street people and advise them to rather look for jobs to do, send their children to school and leave the streets completely.
Minister for Sanitation and Water Resources who also doubles as the Caretaker Minister for Gender, Children and Social Protection, Mrs. Cecilia Abena Dapaah, disclosed this in Parliament on Tuesday.
She was responding to questions that stood in the names of members for Amenfi West and Korle Klottey, Eric Afful and Dr. Zanetor Agyeman-Rawliings respectively who enquired what steps are being taken to remove children, women, persons with disabilities begging on high streets of Accra and other regional capitals.
According to her, almost all those the Ministry encountered during the operation were foreigners and so the Ministry plans to get the Embassies of these countries involved to get those who are still on the streets back to their respective countries.
The Ministry, she said, has introduced a Fostering Programme that places vulnerable children including children on the streets with foster parents.
"So far 245 children have been placed with foster parents who have been trained, certified and registered."
"We have trained a total of 904 Foster parents so far for possible placement while reunification, reintegration, and rehabilitation of children on the streets who are Ghanaians are also ongoing. ," she disclosed.
She stated the Ministry is collaborating with MMDAs to enforce the children's Act 560 (1998) and tackle the problem at the district level.
This, she said, has been found to be an effective strategy, considering section 16 of the Children's Act of 1998.
"This provision says the district assemblies are responsible for the protection of children who live within their jurisdiction."
"Mr. Speaker, we shall continue to engage and collaborate with MMDAs so that district assemblies will take up this responsibility of rescuing children and other vulnerable persons found in street situations in their jurisdiction," she stated.
Madam Abena Dapaah, in response to a question on the development of the Children's Park in Accra into an outdoor recreational park disclosed the Ministry has developed a proposal to transform the place into a child friendly playing facility with the protection of the environment in mind.
According to her, a multisectoral technical committee is being constituted to oversee the process and as part of their terms of reference, they will be tasked to look for resources for the development of the park including the exploration of Public Private Partnership (PPP).
"We are using this platform to encourage Hon. Members of Parliament, Private Sectors, Individuals and Philanthropists to come on board."
"We are also having discussions with the Ministry of Railways Development on their proposal to redevelop the park as part of the construction of a railway line between Accra and Adenta, which when developed, will pass along the park with a station," she added.
—
Source: www.frontpageghana.com/Ghana