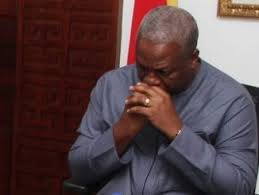 The Supreme Court of the land has dismissed the petition brought before it by the flagbearer of the opposition National Democratic Congress in the 2020 elections.
The dismissal was unanimous as all the Justices in one accord concluded that it lacked merit and, therefore, had to be dismissed.
The court took notice of all the reliefs the petitioner was seeking and determined them to be without basis.
Delivering the judgment, Justice Anin Yeboah stated that the petition failed to meet the five critical themes the court set to base its ruling on.
It also said that the witnesses provided by the petitioner failed to add any substantial information or meat to the reliefs sought by the petitioner.
The court emphasized that the two witnesses who were in the EC's strongroom should have themselves to blame as they just abandoned their work and same cannot be blamed on the First Respondent.
The testimonies of Dr. Kpessa-Whyte and Rojo Mettle-Nunoo are nothing but fanciful tales since their testimonies are irrelevant to the matter being adjudicated, the court indicated.
The court also took into account the proceedings in court by counsel for the petitioner, First and Second Respondents.
The Supreme Court, based upon the above and other reasons it stated, has dismissed the petition as without merit.
—
Source: P.K. Sarpong (Whispers from the Corridors of the Thinking Place)